Description
MARK IT!
Creative Ways to "Make Your Mark"
With Your Creative Business
Format: Downloadable Recording + Handouts


A message from Artella Founder Marney Makridakis:
If your creative business or venture had a holiday wish list, what would it most want? If at the top of the list is a new, creative, heartfelt approach to marketing and promotion, then I invite you to download the recordings and handouts from this unique seminar.
The teleclass includes: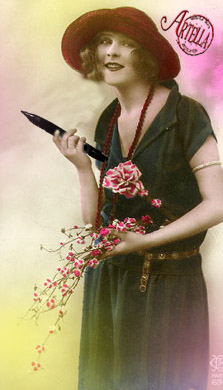 An in-depth exploration of why "traditional" marketing doesn't work for creative souls (and it's not for the reasons you think!)Interactive exercises to guide you through re-inventing what you don't like about marketing…to discover how you can "Make Your Mark" and LOVE doing it!
Unique ways to use the ARTbundance™ Principles to help you uncover your personal marketing style.
You will also receive a  follow-up workbook of  passionate, practical tools for creative, FUN marketing from the heart!
 The workbook includes:
• Summary of Key Points from the Teleclass
• Worksheets: Marketing from the ARTbundance™ Principles
• Worksheets: Marketing Makeovers
• Art Journal Ideas!