Description
The Wealthcare System Resale Program
4 Instant e-Courses You Can Sell Online as You Build Your Business
Want to sell eCourses immediately from your own website for passive income to support your growing business? This is a great way to get started, with 4 ready-to-go e-courses you can start selling right away.
Includes:
Includes four different 30-day e-courses in creative prosperity
Licenses available individually per course, or a deeply discounted rate for the bundle of all four.
Make your own adaptations to the lessons, or use as-is
Each license includes everything you need to get the course up and running: html and text files for 30 days of lessons, recordings, handouts, booklets and images. Plus marketing copy, sample sales pages, and social media images.
Complete beginner-friendly, step-by-step instructions for setting up the lessons in an autoresponder or converting them into an eBook
NEW! Plug-In for Aweber Autoresponder: All lessons instantly piped into your Aweber account
Terms of Master Reprint License:
With each license that you acquire, the e-Courses are yours to sell online, with no commission paid to Artella.

These are online sale licenses only, and not a license to publish or print offline.

There is no restriction to the price you charge for any of the courses.

The courses may be altered with advance permission from us.

You can write your own descriptive sales copy, but you cannot make false claims or misrepresentations of any kind.
Some Key Numbers:
The Full Wealthcare Program Master Reprint License
Unlimited License Price: is $1299 Bundle ($1526 when purchased separately)
When you sell it, you are free to price it however you like, and also use the material in other ways (i.e., repackage either all 4 courses or the individual courses in more expensive programs.)
For simple comparison's sake, I have sold the Wealthcare Program as a self-study e-course for $149.  Just 8 participants will cover your investment, and the rest is 100% profit.  
The individual courses I have sold at multiple price points, from $12 to $49. I have found that $49 is a reasonable max for a passive, self-study e-course, unless you add other components, such as teleclasses or coaching support.
NEW! We've put together a new sample kit for the Wealthcare Program license, with the 4 e-courses that are ready-to-sell on your Website. If you'd like to get a better sense of those programs through the samples please send me an email to request the Wealthcare License Sample Kit
---
 A La Carte e-Course Licenses
E-courses in The Wealthcare Program are available a la carte at the following rates. Please contact us to arrange order of a la carte licenses.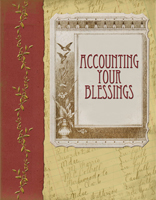 Program: Accounting Your Blessings: A 30-Day Course in Gratitude & Prosperity
Unlimited License Price: $199
Quick Summary: 30 days of daily lessons guide the student through a process of tracking daily gratitude in a prosperity context, and connecting experiences of gratitude with feelings of wealth and abundance. For more details about this course, you can read about it in the Artella Store, here….
Program: The Gratitude Garland Workshop: 30 Days of Art Journaling and Gratitude
Unlimited License Price: $299
Quick Summary: 30 days of lessons guide the student to combine daily gratitude and daily art-making in a fun and meaningful practice. For more details about this course, you can read about it in the Artella Store, here….
Program: Miracle Soup: 30 Day Challenge to Attract Miracles
Unlimited License Price: $499
Quick Summary: 30 days of lessons with "Recipes" for noticing, finding, creating, and activating miracles. Starts with being more aware of miracles all around you, moves to experiments to create and attract new miracles. For more details about this course, you can read about it in the Artella Store, here….
Program: Creative ManiFestival: 30 Days to Creating Prosperity Through Words and Art Experiences
Unlimited License Price: $599
Quick Summary: 30 days of lessons that guide the student to deepen their sense of prosperity through creating with words and art. Each lesson builds upon each other to expand manifestation strength and success in a way that is fun and creative, rather than "serious work." For more details about this course, you can read about it in the Artella Store, here….
Special Bundle Price for all 4 Course License: $1596 

Bundle Discount: $1200 
$1,299.00Add to cart